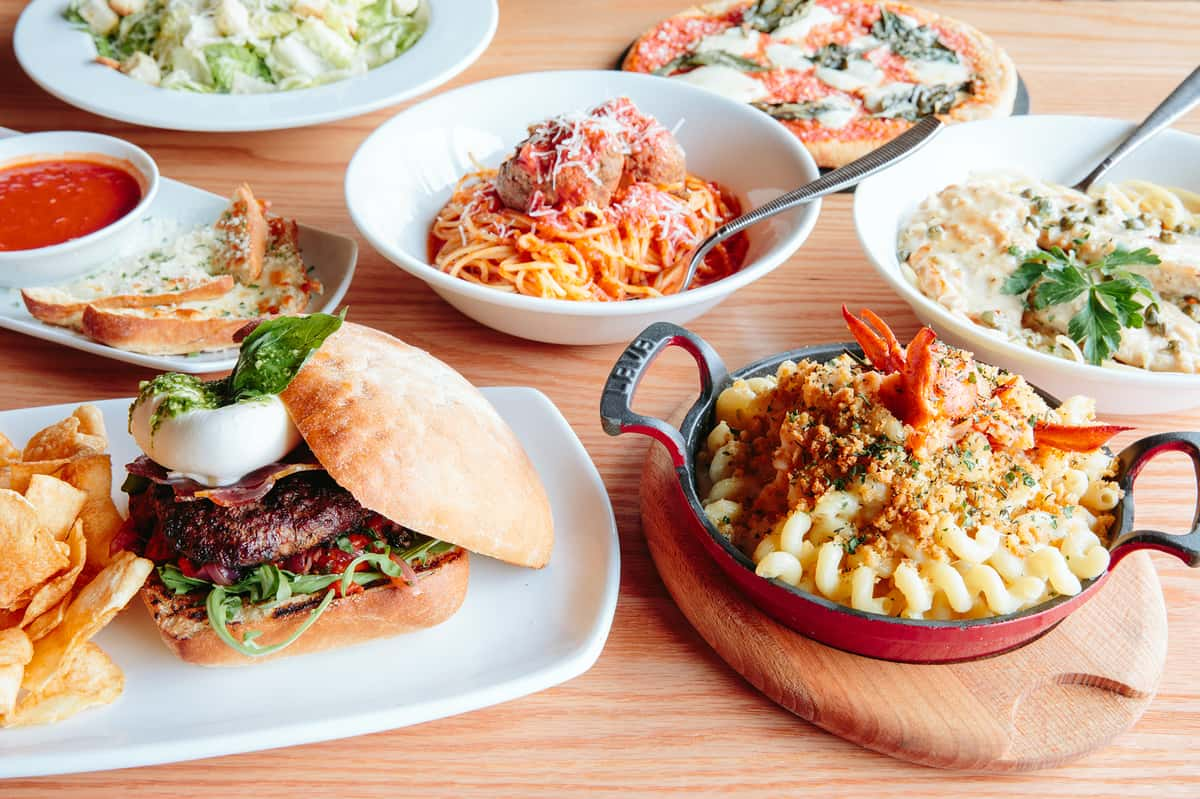 Loyalty Program
Loyalty Program
Evviva Trattoria & 110 Grill offer a great loyalty rewards program for our guests! For every $110 you spend on food and non-alcoholic beverages (every $1 = 1 point), you will receive a $10 reward to be used on your next visit. Multiple rewards can be accumulated over time and be used when you choose. Our loyalty program is combined with 110 Grill! Be sure to use your loyalty account when you visit any Evviva location.

Once you register your loyalty account, we can look up your account with your phone number to add points.
Questions? We want to help. Contact Us.

Didn't receive a password reset email? Check your junk and spam folders. If you still don't see it after 24 hours, contact us directly.
Additional Loyalty Benefits:
Receive a complimentary lunch entrée after dining at any location 10 times during lunch! The lunch item (highest priced, up to $20) will automatically come off the check during the 11th visit
Receive a complimentary dessert during the month of your birthday
Additional offers and promotions exclusive to our loyalty members
Receive double points every Monday!
To Register:
Follow these instructions if you have never had a 110 Grill loyalty account, Evviva Trattoria loyalty account or have ordered online with us before.
Click "Sign Up"
Complete the form
During future visits, let your server know that you have a loyalty account and they will be able to add points and redeem rewards via your phone number
Link Previous Loyalty Account:
IF THIS IS YOUR FIRST TIME LOGGING IN SINCE 1/16/20, PLEASE LINK YOUR ACCOUNT BY FOLLOWING THE INSTRUCTIONS BELOW.
*You will only need to follow this linking process once. After that, you may login as normal.
1. Never had a 110 Grill or Evviva Trattoria loyalty account and never ordered takeout online? Click 'sign up' for a new account.
2. Had a previous loyalty account, but never ordered online? Click "Can't Login But Already Have An Account," fill out your information and follow the steps to link your accounts. The Loyalty Portal is not supported by Internet Explorer
3. Ordered online but never had a loyalty account before? Click 'forgot password' on the right.
*If you have tried both linking your account and resetting your password and are not able to access your account, please contact us by clicking 'contact' above.