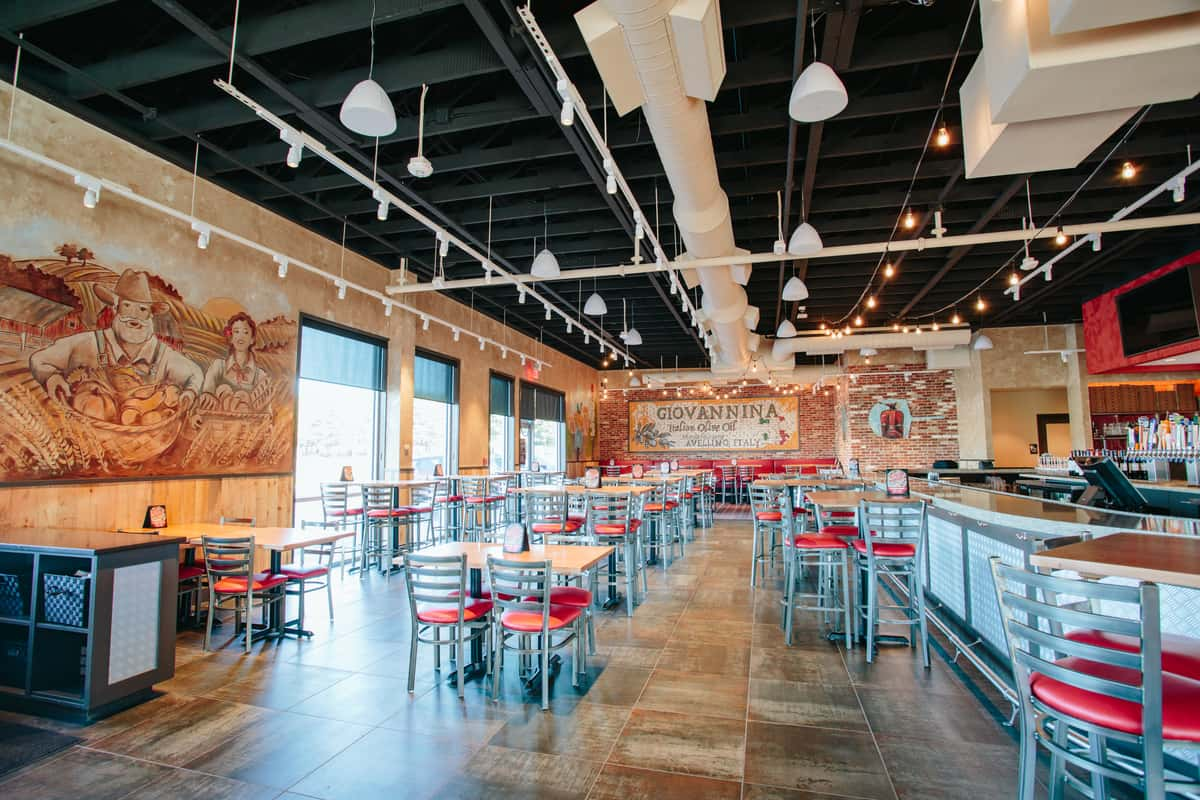 Maynard
Maynard, MA
5 Digital Way
Maynard, MA 01754

Hours
Monday - Wednesday:
12:00 pm - 8:00 pm
Thursday - Saturday:
12:00 pm - 9:00 pm
Sunday:
12:00 pm - 8:00 pm
Make a Reservation
If you are unable to make a reservation online at your selected time, please give us a call.
Emails & Offers
Receive updates on special events, new menu items, menu reviews, and more! By signing up for emails and offers, you are opting in to receive emails from Evviva. To sign up for our loyalty program visit the loyalty page on our website
Sign Up
Main Menu
Primi / Zuppa (Appetizers)
Insalata (Salads)
Add: Chicken 6, Shrimp 8, Steak* 10, Salmon* 10, Short Rib 10, Falafel 5
Panini (Sandwiches)
Sandwiches served with Housemade Truffle Chips, Side Arugula or Side Caesar Salad
Substitute Side Evviva Salad 1.5
Add Caramelized Onion Dip or Calabrian Cheese Dip for Chips 1.5

*Gluten Free sandwiches served with a side Arugula or side Caesar salad
Pizza
Choose your crust: Montanara (signature fried crust 9″ only) or Neopolitan (traditional styled crust 9″ / 16″). 
Gluten-Free pizza is served on a 12″ Gluten-Free crust.
Build Your Own Pizza
Individual $12 | Regular $15 | Price Includes Your Choice of One Sauce and One Cheese

$1 Per Individual Toppings | $1.50 Per Regular